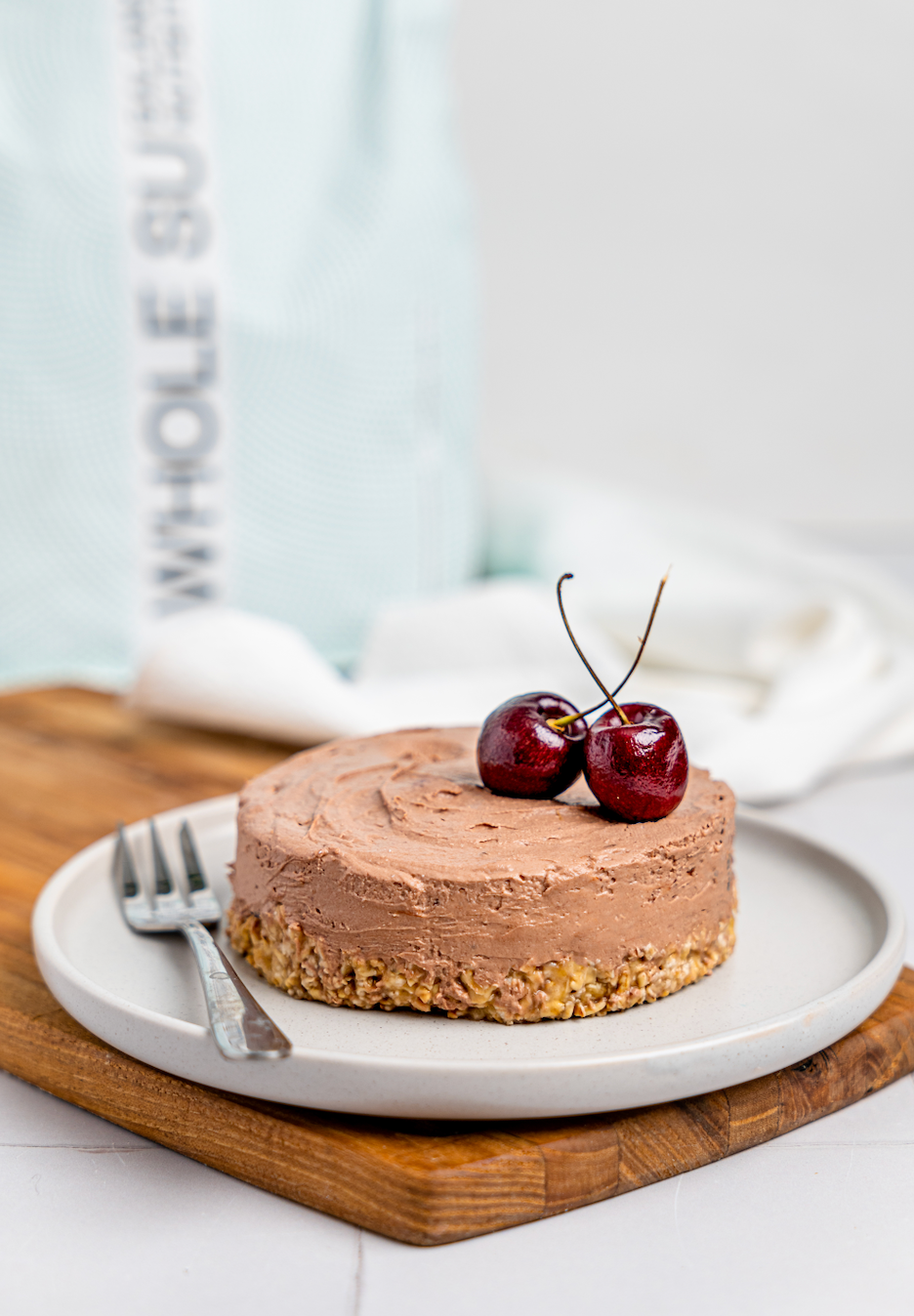 High Protein Single-Serve Chocolate Cheesecake
High Protein Single-Serve Chocolate Cheesecake
A single-serve chocolate cheesecake suitable for breakfast! Prep this at night and wake up to the best breakfast ever. Add your favourite berries to add one of your 5-a-day!
INGREDIENTS 🛒
For the base: - ½ a Banana (around 50g) - 30g Oats
For the filling: - 30g Chocolate Whole Supp - 10g Cocoa Powder - 125g Greek-style Vegan Yoghurt or Coconut Yoghurt - 40g Vegan Cream Cheese - 80g Fresh Cherries, Strawberries or Raspberries
METHOD🥣
1. Mash your banana with a fork and then fold in your oats to combine.
2. Add the filling ingredients (minus the berries) to a bowl and whisk with a fork until smooth.
3. Chop your berries and then fold this into the filling mixture.
4. Press the oat mixture into the bottom of a small springform cake tin or simply in a bowl or jar. Add the cheesecake filling on top.
5. Cover and refrigerate overnight.
Serves 1
Calories: 528
Carbs: 59.1
Fat: 20.2
Protein: 25.1
Prep Time: 10 minutes
#wholesupp #proteinshake #highprotein #healthylifestyle#healthyfood #healthyrecipes #mealshake #plantbasedfood #plantbasedrecipes #veganrecipes #easyrecipes#recipeoftheday #sustainablebrands #wholefood #wholesome #nutrientrich #dessertforbreakfast #oatmeal #oats#breakfast #breakfastideas #healthybreakfast #healthybreakfastideas #breakfastprep #fitfoodie #fitfood #highprotein#proteinrecipes #foodfreedom #foodisfuel #eattogrow