Superfood Meal Shake

Superfood Meal Shake



shop now
This Black Friday automatically get 2 free travel sachets of our other flavours with every bag of Whole Supp.
More energy

Faster Recovery

Feel full for 4-6 hours

Delicious Taste
Sustainably Sourced Ingredients
Vegan
Backed by Science
Fully Compostable Pouch
GMO & Soy Free
100% Plant based
No Added Sugar
Sustainably Sourced Ingredients
Vegan
Backed by Science
Fully Compostable Pouch
GMO & Soy Free
100% Plant based
No Added Sugar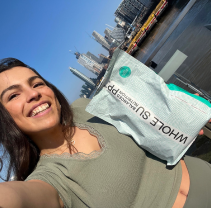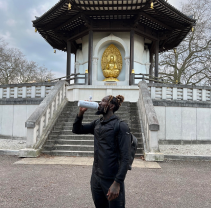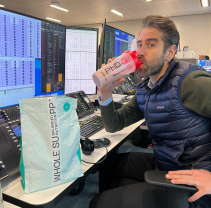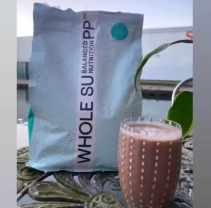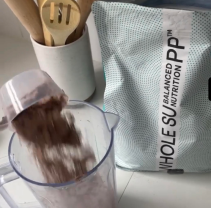 Incredible product that helps me get meals in on the go our after late night run. I love that the packaging is plastic free and home compostable. It also taste great.
---
Kate Jayden
GB Tri Athlete and Whole Supp ambassador
@decajayden
When I am having long hours in the hospital and have very little time to take for my lunch or dinner, Whole Supp is perfect. taste great and is packed for of superfoods
---
Maria
Trainee Doctor
@maryacrespo
Whole Supp is so convenient and filling when in the office and short on time for post-gym brekki
---
Philippa Crane
Nurse
@philippahcrane
Whole Supp is great as it has the perfect macros for me – easy to make, and taste as
---
Shawn Lyle
Model and Footballer
@fitnessdread
'Whole Supp is great for when you're low on time but want something nutritious to fuel the day'
---
Mike Ward
Office worker
I never had breakfast and always hit 3pm slump in the off. Then I tried Whole Supp - It is a game changer, plant based, tasty, high in protein and made from whole foods. I'm hooked
---
Jack
Office worker
"I've been using Whole Supp for the last two months as a meal replacement for breakfast and lunch, it's amazing!! I feel so good and can't imagine not having as part of my lifestyle"
---
Nick Ward
Office worker
"So far zero complaints - quick delivery, cool box, compostable packaging and really good taste. V impressed😍😍😍"
---
Freya Bielenberg
Event manager
@freyabrownhealth
I love that I get everything I need in one quick and taste shake – It keep me full for hours too
---
Rachel
Singer & Fitness professional
@rae.infinityfitness
"I use Whole Supp's Smart Food once a day, either for breakfast or lunch. My body feels great and so full of energy! I'm not hungry for serveral hours afterwards. Thank you team Whole Supp"
---
Robbie Lawlor
Engineer
robbielawlor86
"Loving the flavours, high quality in taste and the packaging🔥! Would highly recommend to anyone 👌"
---
Jamie O'Donoghue
Recruitment
@jamie_ohhhh
"Whole Supp is a tasty and healthy option when I dont have time to make breakfast or straight after the gym!"
---
Darragh Daly
Office worker
@d_j_daly
"I take Whole Supp everyday - it's amazing as I used to skip breakfast all the time. It's so baddy, ready in seconds and I can take it on the way to work with me 🤙🏻"
---
Des Lawlor
Field worker
@desjnr
"I love the flexibility Whole Supp gives me. I am often very busy midweek with work and fitting a workout in and also being able to eat after is very tricky, Whole Supp plugs that gap for me"
---
John O'Hanrahan
Office worker
"What we're doing there is bringing together all the best superfoods into one easy wholesome meal."
Leading sports media brand in Ireland

Superfood Meal Shake
Fuel your active lifestyle with Whole Supp meal shakes! Packed with 13 superfoods and 31g of protein, our shakes help you recover faster and have more energy throughout your day. 
Just this Black Friday get 2 free travel sachets (one of each alternative flavour) with every bag of Whole Supp. They'll be automatically added to your basket. The deal has been extended until Thursday 30th November 23:59.
See the complete ingredients list here. 
1.5 KG ( 15 Meals )
Each serving provides
400 calories
31g plant based protein
30 essential vitamins and minerals
20% RDI of nutrients
Learn more
Non GMO

No soya

No food waste

No plastic
Formulated by Whole Supp and manufactured in the UK in an ISO-9001 & ISO-22000 facility
We believe in simplicity.
Convenient, nutritious and sustainably sourced

Whole Supp provides an easy, real-food meal to help you eat optimally even on your busiest days

The whole story

Led by science from farm to formulation

Backed by science, we demonstrate an unparalleled wealth of knowledge

The Science

Environmental awareness is at our core

We create products with minimal environmental impact and give back to the local community

Sustainability
Broccoli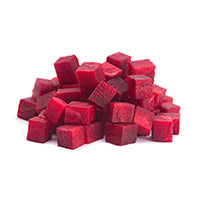 Beetroot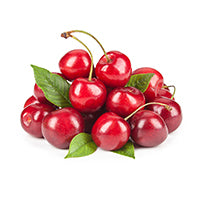 Organic Cherries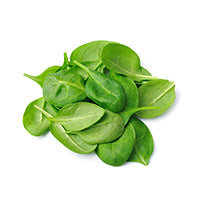 Spinach
Flax Seeds
Coconut
Green Peas
Sunflower Seeds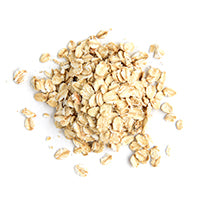 Whole Oats
Red Sea Algae
Dr. Brian explains the huge number of whole-body benefits that come from our Smart Food formulation

Dr. Brian Carson PhD

Head of Science & Innovation
Team Whole Supp
We're on a mission to empower healthy lifestyles by bringing together all the best superfoods into a one nutritionally complete meal.
Darren O'Reilly
Co-Founder
The Whole Story
Dr. Brian Carson
Head of Science & Innovation
The Science
Banana Whole Supp Muffins
Ingredients 1 Scoop of vanilla Whole Supp - Smart...
Read More