About Us
We're built on honesty and transparency
We are committed to developing world class products that ensure sustainability and remain ethically responsible
Our mission
We're on a mission to empower healthy lifestyles by bringing together all the best superfoods into a convenient, wholesome and well-balanced meal.
Darren O'Reilly
Co-Founder
Having been a professional athlete for 6 years, I was exposed to many of the best nutritionists in the business and definitely took this for granted. I left sports to head for corporate life where it soon became apparent I was struggling to balance a busy lifestyle with meeting my essential nutritional needs. I needed a solution that not only delivered nutrionally, but tasted great too.

My solution? Whole Supp. We're committed to empower healthy lifestyles by delivering a great-tasting, nutritionally complete meal and lifestyle supplement that is good for you and the planet.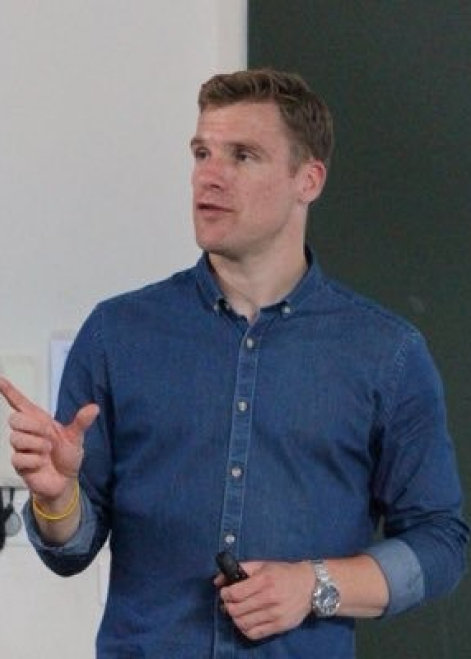 Dr. Brian Carson PhD
Head of Science & Innovation
With over 15 years experience in studying human metabolism, nutrition and exercise in optimising human health and performance, Dr Brian is the brains behind Whole Supp's pioneering Smart Food formulation.

Brian holds a PhD in Physiology from Dublin City University and is currently a senior lecturer at the University of Limerick.

Joining Whole Supp as our Head of Science and Innovation, Brian developed our formulation and designs and leads all of our scientific research studies.
Our values
Honesty
Whole Supp is built on honesty
Sustainability
Sustainably sourced ingredients with zero food waste
Transparency
You deserve transparency from farm to formulation
Convenience
Providing an optimally compete meal in seconds
Backed by science🔬
Our team of Scientific Advisers are made up of leading doctors, scientists, and nutrition experts. .

Developed by nutritionist, backed by science
The science