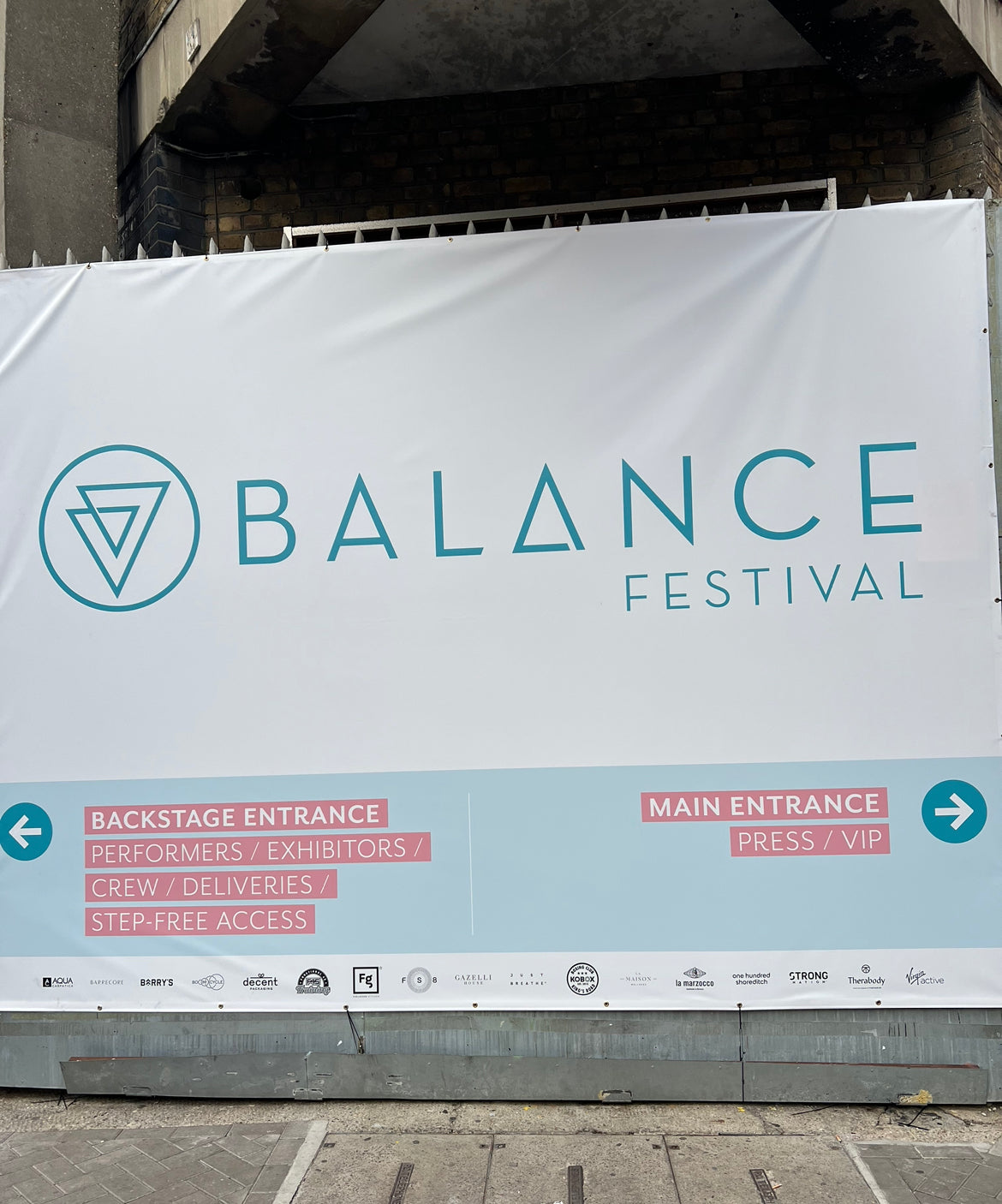 Whole Supp at Balance Festival 
Our first-ever live event and it was amazing…. Balance Festival didn't let us down. 
The Team Whole Supp headed to the Old Truman Brewery for a 3-day celebration of all thing's food, fitness, and wellness at Balance Festival.
Our shake bar was in the main exhibition hall directly across from our friend's WaterDrop (https://en.waterdrop.com/), where we were serving up our signature natural, nutritionally complete vegan shakes all day to help you recover from some seriously sweaty workouts! We were also shaking up the crowd-pleasing Chocolate all day – because you can't go wrong with our delicious smooth chocolate shake!
It was so inspiring spending the weekend chatting to people about all things protein, supplements, food, and nutrition – giving out tons of free samples too of course!
One personal highlight was our Co-Founder Darren being interviewed by Radio 4 for the BBC The Food Program – discussing all things Whole Supp and the nutrition industry in general.
It was also great to have so many people pop by to see us, who certainly earned their free shakes for coming out on top in a killer workout with F45, Barry's Bootcamp, KoBox… List goes on, and there was unsurprisingly a lot of interest in the launch of the first edition of our Science Library… I'm delighted to announce the Science Library is live!!
It's safe to say it was an amazing weekend, spent with like-minded people striving to live a more balanced and wholesome lifestyle!  Team Whole Supp is still feeling rather full from eating so many tasty samples but we hope you all enjoyed the festival as much as we did. As always, don't be shy, if you have any questions at all about Whole Supp, nutrition, or anything else please reach out.