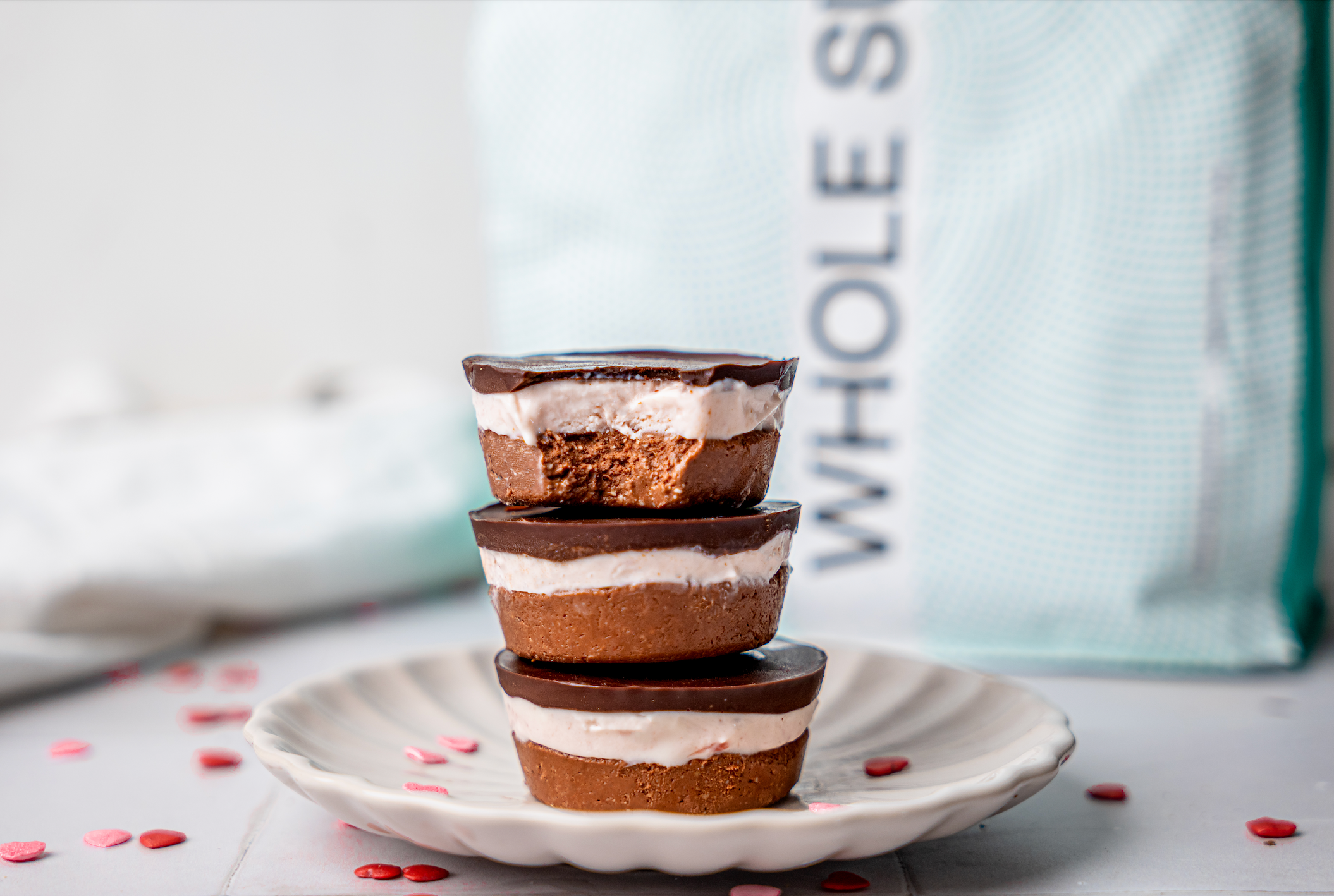 No-Bake Strawberry Cheesecake Brownies
No-Bake Strawberry Cheesecake Brownies
These no-bake strawberry cheesecake brownies are easy and fun to make, they're incredibly decadent and delicious and good for you too! A no-bake brownies base made with Whole Supp, topped with a two ingredient strawberry cheesecake layer and a layer of chocolate.
Makes 6
Prep time: 10 minutes
Inactive time: 4 hours
INGREDIENTS
For the brownies:
50g chocolate flavoured Whole Supp

20g cocoa powder

40g oat flour (blended oats)

¼ tsp salt

20g liquid sweetener

100g coconut yoghurt or greek-style yoghurt
For the cheesecake:
100g dairy-free cream cheese

40g strawberry jam
60g dark chocolate, melted
METHOD
Add all the brownie ingredients to a bowl and fold with a spatula until combined then set this aside.

Add the cream cheese and jam to a separate bowl and whisk with an electric whisk or hand-held whisk until smooth.

Divide the brownie mixture into 6 equal pieces then press into the bottom of a silicone muffin tray OR into paper cupcake liners if using a regular muffin tray.

Divide then strawberry mixture onto the brownie bases and spread into an even layer.

Top each mini cheesecake with melted chocolate, then place in the freezer until frozen (around 3-4 hours)

Once frozen, remove from the cupcake holders. Store in the fridge or freezer.